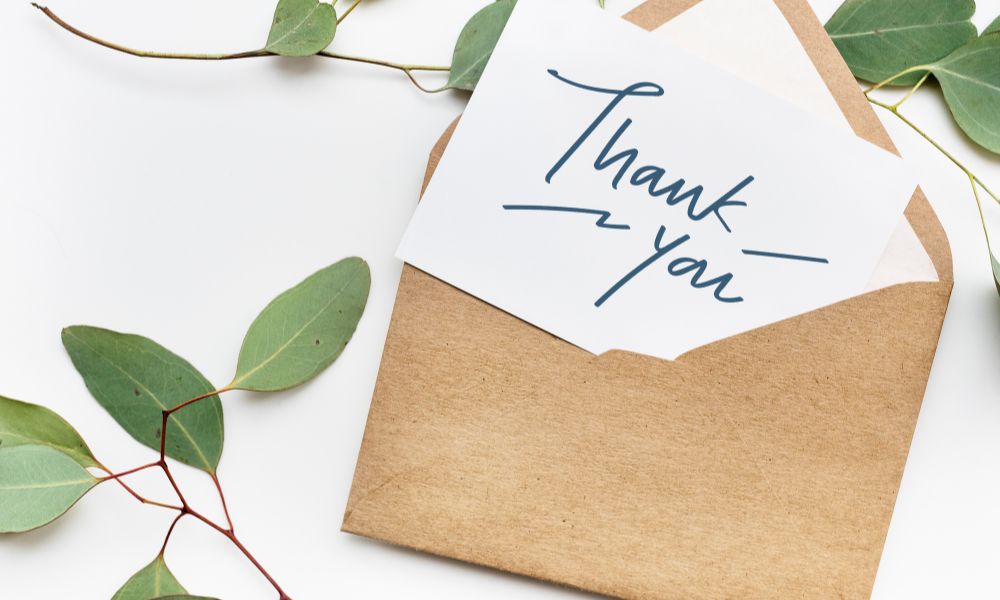 When it comes to product packaging, what's on the inside matters just as much as what's on the outside. That's why packaging inserts are just as important to your brand as the materials, exterior designs, and other features used in your packaging. Discover the most important types of packaging inserts that can advance your brand with this quick rundown.
Thank You Cards
Manners are important in all aspects of life, including product packaging. Even a simple thank you can mean a lot to customers. Adding a thank you card is a low-effort way to connect with customers and show your appreciation for their business. Even if all your card says is "Thank You," buyers will still enjoy the gesture. However, you can take your appreciation a step further by including a brief message of appreciation, calling your buyer by name, or leaving a short and sincere sign-off.
Discounts, Gifts, and Promotions
How do you turn a one-time buyer into a repeat customer? Give them a reason to return to your store. Discounts are small but meaningful perks that generate excitement about your business and encourage your buyers to visit again and buy more products.
You can also include small gifts in your product packaging, such as samples or promotional items. This branded merchandise helps advertise your business while also introducing customers to other products you offer. This creates more interest in your goods and drives customers back to your store.
Product or Business Information
Instructional or informational inserts tell your buyers everything they need to know about your product before they open it. Informational inserts might include ingredient lists, safety warnings, assembly instructions, or just a little blurb about where the product came from or how it was made.
Some businesses include extra information, like recipe suggestions or makeup tutorials. These types of inserts add extra value to the product and create a more meaningful interaction with customers.
Engagement Opportunities
Inserts that encourage your customers to engage with your business help generate positive attention for your brand. These types of packaging inserts can advance your brand by including information about social media profiles, QR codes leading to your website, or opportunities to leave feedback or reviews.
Alternatively, you can include information about membership programs or subscription-based products and services. These types of inserts help you connect with customers and turn them into loyal, repeat buyers.
It's important to partner with a packaging company that can deliver value through quality inserts, designs, materials, and so much more. When you're ready to create product packaging that enhances your brand, turn to the team at Golden West. Our corrugated box printing services use premium materials, cutting-edge practices, and versatile designs to create the perfect packaging solution for your product. See how excellent packaging serves your brand when you start working with Golden West Packaging today.