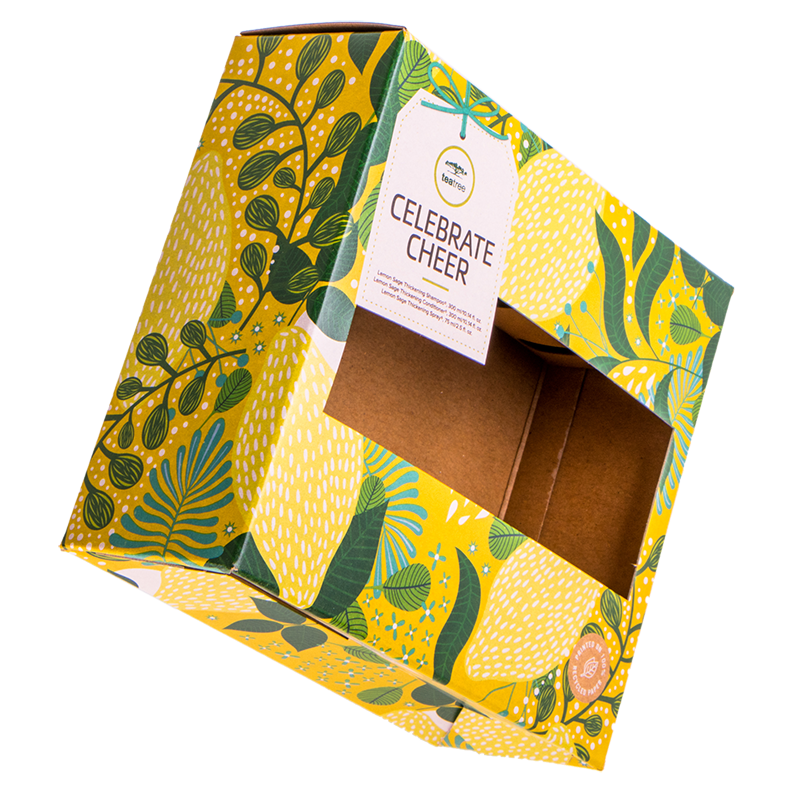 In recent years, the demand for consumer products to have sustainable and environmentally friendly packaging has set the bar at an all-time high for businesses. If you're not incorporating this practice into your business processes, you could miss out on a new demographic of customers who to shop sustainably. Reduce your carbon footprint by choosing to use an eco-friendly packaging type.
What Makes a Package Eco-Friendly?
Eco-friendly packaging consists of materials that either contain recycled products or materials that allow for recycling after use. Furthermore, manufacturing these materials produces a minimal impact on our natural resources and energy consumption. Because of this, making, packing, and disposing of these packaging materials is entirely sustainable and environmentally friendly.
Golden West Packaging
Here at Golden West Packaging, we make it our mission to reduce the number of materials we use while responsibly sourcing and managing raw materials. In fact, we take our job so seriously that we have become one of the largest paper recyclers in the western United States. If you're looking for eco-friendly packaging, consider choosing one of our products to start your business's journey into a more sustainable world.
Eco-Friendly Packaging Types
Whether you're selling food products or fashion items, there are numerous types of sustainable packaging you can choose from. Any of the examples below are available on our website. Consider being more eco-conscious and making the switch to these packaging materials today!
Thermoformed Plastic
Thermoforming is a process that involves heating a plastic sheet until it's pliable enough to form it into a specific mold shape. Our thermoformed plastic contains recycled or recyclable materials for the utmost sustainability. The food industry commonly uses this type of packaging to keep its products from moving about.
For example, you will likely see this type of plastic inside chocolate boxes—each individual chocolate rests within a crinkly thermoformed mold! We also carry Electro Static Dissipative (ESD) material to ship electronic parts safely. Thermoformed plastic works great for many industries, including consumer products, food, medicine, and wine and spirits.
Custom-Molded Pulp
Fibrous materials, such as sugarcane, bamboo, and corrugated paper, constitutes a batch of custom-molded pulp. This resource is an excellent alternative to the plastic trays some businesses use for their packaging. Depending on the material you choose for your pulp mold, this packaging can be recyclable or biodegradable.
You can use this type of packaging for numerous applications, and you can customize the color and durability of the material by choosing a dry or wet press method. For example, when you buy a bundle of skincare items, the company might shape the custom-molded pulp into a box to hold the products.
Tin and Aluminum
When you want to avoid using paper-based products in your packaging, tin, and aluminum are great options! These metal materials are recyclable after use, or your customers can continue to use the packaging by repurposing the tin. Simply ball up your used aluminum and toss it in with the rest of your recyclables. Aluminum and tin are also great for the food, wine and spirit, and cosmetics industries.
If you worry about the material being food-grade appropriate, then let us put your fears to rest. Our tin and aluminum can come with a food-grade coating to ensure your product remains safe inside the package. Customize your container's shape, color, and graphics to show off your business's new sustainable packaging!
Fabricated Foam
Do you make fragile products that need extra protection? Fabricated foam packaging is great for this, and the materials you can use to construct and die-cut it, such as polyethylene or polyurethane, are also eco-friendly. Similar to thermoforming and the pulp mold, you can cut this foam into any shape or size so your products nestle snuggly into the material.
Any industry can use this packaging type, but it works tremendously well for fragile items such as cosmetics in glass vials, wine and spirit bottles, or breakable medical instruments.
Wood Containers and Crates
If your products are heavier in weight, you will need a package that can withstand the load and is durable enough to protect the product during transportation. Any type of package that uses wood is eco-friendly because it comes from a renewable source. For example, if you sell crates of homemade wine, the wood is strong enough to prevent other large objects from crushing them.
You might also use this packaging in the agriculture or logistics industries. Your wood packaging doesn't need to be plain; customize it with various colors, finishes, and graphics!
Fabric Bags
Custom fabric bags are a great way to showcase your brand and take your packaging a step further by allowing your customers to repurpose it! This eco-friendly packaging is great for luxurious items. Choose from a variety of materials, such as cotton, velvet, or hemp. You might also use this packaging for promotional products or giveaways.
While you can recycle paper bags, fabric bags allow for numerous easy repurposing projects. What customer wouldn't appreciate a package they could still use around the house?
Sustainable Cardboard and Paper
Golden West packaging creates certified Forest Stewardship Council (FSC) and Sustainable Forest Initiative (SFI) cardboard and paper products. These certifications mean we grow and harvest these materials from the trees in our designated forests. Every folding carton packaging available on our website follows these initiatives. You can also recycle these packages and use them for future purposes.
Recyclable Plastic
Recyclable plastic is necessary if you want your business to include eco-friendly practices. Using plastics that are easy to recycle makes the task mindless for customers and allows them to reduce their environmental impact. Plastic packaging isn't going anywhere because it's durable and perfect for consumer products, but we can use this material sustainably by ensuring customers can recycle it.
If you're not using the most eco-friendly packaging types for your business, you're not reducing your carbon footprint. Plus, making the switch might draw in new customers, as they appreciate businesses' sustainability efforts. Which one of these packaging types will you use for your products?