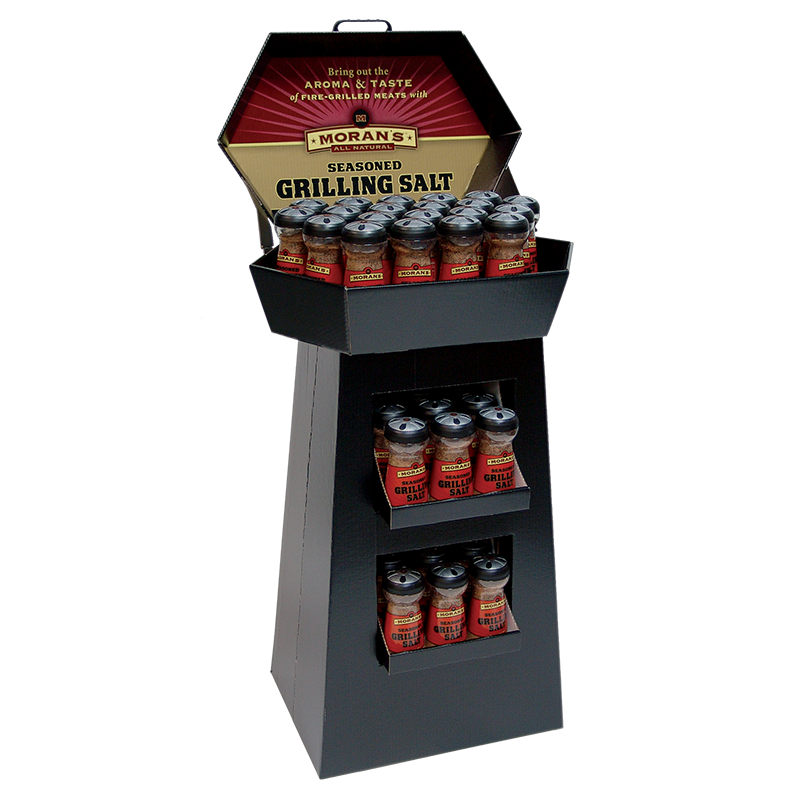 What creates brand power, authority, and influence in a given industry? Power comes from every aspect of a brand's product development process, one decision at a time. Modern-day companies must understand that achieving a powerful presence in their chosen industry only results from previous business decisions. Product packaging design is one decision to take seriously for the benefit of customer satisfaction and long-lasting success; the right thought, consideration, and strategy can go a long way.
How does strategic design benefit the world of product packaging? We've compiled a list of seven ways good packaging helps customers and businesses alike. Read through our expert guide to learn more about the valuable power and potential of good product packaging.
Quality Matters: Creating Packages That Impress
Books are most often judged by their covers and won't be picked up or purchased if they cannot generate interest, regardless of how good the story may be. The same can be said of modern products available in the marketplace. Let's face it—first impressions matter. With a wide variety of options for sale, consumers will judge products solely on the appearance of their packaging.
The problem lies in how consumers within a target audience will judge a product—and its brand— before actually having the opportunity to try, use, or experience the item. If buying decisions rely heavily on the power of packaging to influence consumer behavior, then the quality of design matters above anything else.
What Is Good Packaging Design?
Quality packaging provides unique branding, attractive appeal, and effective protection. Knowing how to maximize the potential of your design for this end goal—and optimize its beneficial factors for purchasers and marketers—puts the power right in your hands. Let's take a closer look at how to do just that with the following ways good packaging helps customers and businesses alike.
Good Packaging Differentiates Brands From Competitors
Remember, around one-third of a customer's decision-making process relies on the quality of the product packaging. In a competitive market, a brand's packaging must be able to stand out from the competition. How so? Through creative and innovative branding that helps a customer make effective purchasing decisions. A brand that understands the value of its uniqueness is often the most successful.
An Iconic, Memorable Look
Even in a niche market, there can be a wide range of similar products competing for consumer attention. Ergo, good packaging has an eye-catching design, memorable message, or simply bold presence that pops out from the others in the crowd. The sizes and shapes of the packages may be similar, but the colors, fonts, and style of the design are what puts a product a cut above the rest in the eyes of a target audience.
Good Packaging Maintains an Identifiable Narrative
People's favorite brands all share one thing in common: a noteworthy story that draws attention. Combined with a memorable look, an identifiable brand narrative helps deliver a positive impression and establish a deep connection with customers.
Without a thoughtful strategy, this piece of the marketing puzzle can be tricky to display on packaging; however, it remains ideal for swaying consumer purchasing habits towards a particular brand. Good packaging creates strong brand association and characterization for easy recognition.
Good Packaging Communicates Branding Initiatives
Consider this: what does a particular product stand for? Does the brand's packaging highlight their overall initiatives or only focus on looks? Remember, good packaging provides a clear opportunity to communicate with customers a brand's long-term passions, values, and ambitions.
Consumers who know they can trust the quality of a brand's product lines and their characteristic values turn into repeat customers—that's a win-win to prioritize.
Good Packaging Curates a Customer Experience
Quality packaging smoothly provides a personal touch. How? By effectively curating a one-of-a-kind experience for customers. Today's consumers are drawn not only to valuable products but also to meaningful experiences. Not every brand has the ability to achieve this, but if done properly, it can be incredibly beneficial for business.
For this reason, good packaging is personalized to provide authentic expression. This type of authenticity successfully surprises and delights customers during opening or unboxing, and adds increased value to products.
Good Packaging Accurately Promotes Products
A functional aspect of good packaging is the accurate display and promotion of the product itself. Many products—especially food and beverage items—must include a description of ingredients and nutritional information on the packaging. Other types of packaging in assorted industries may importantly describe how to use or set up products for the best outcomes.
Either way, correctly promoting and depicting a product with well-designed packaging is advantageous for both customers and businesses. This key factor helps manage the expectations and satisfaction of consumers in the target market. The more a buyer understands a product and its applications before buying, the happier they will be with the said product after purchase.
Good Packaging Offers Sustainable or Reusable Options
Consumers today continue to make purchasing decisions based on eco-friendliness. For this reason, a core feature of good product packaging is one that keeps sustainability in mind. Many purchasers of modern products support businesses that are conscious and careful about protecting the planet.
Awareness of the buying power of this consumer base should tie into the development and design of a brand's packaging. Sustainable packaging simultaneously benefits businesses, customers, and the environment.
Good Packaging Provides Protection When It Matters Most
Above all, good packaging includes a structured, protective design. At the most basic level, the package —and its various layers—protects products against damage or contamination. When consumers expect products to function, look, or taste exactly as described, dependable packaging is key. Ensuring product safety and integrity with reliable packaging materials and design safeguards a brand's reputation.
Customization Solutions: The Golden West Difference
Golden West Packaging understands the importance of developing powerful, protective packaging solutions. Branded customized packaging not only protects a product for the sake of customers and businesses; the right design ensures long-term success by keeping up with promotional trends and market demands.
Wondering how to combine the required elements of good packaging? You won't have to worry about a thing when you entrust your packaging to Golden West. We offer a range of gold-standard options for our clients and their customers, including custom-printed food packaging boxes to differentiate a unique brand from the crowd. Explore our most popular solutions to promote and protect products with an unmatched design—contact our team about a new project today.