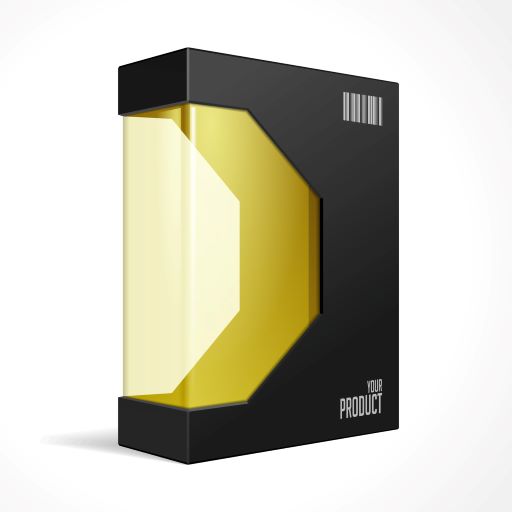 As Edward De Bono recognized, "Companies that solely focus on competition will ultimately die. Those that focus on value creation will thrive." Creativity is the key to holding a competitive advantage over market competition while boosting the value of your brand. Brands that fully harness the power of eye-catching design can influence consumers in the retail and e-commerce markets.
If you desire to be a recognizable brand—and not a mere commodity—you need to stand out with creative, custom packaging. We've compiled a guide on the most popular text and graphic printing methods you can use to your advantage in the packaging design process. Here's a closer look at the different printing methods used in custom product packaging.
The Flexographic Printing Method
Flexographic printing, also known as Flexo, has been a top printing process of choice for decades. Why? The technique provides flexibility for printing high-volume labels, as well as flexible packages for food and beverage products.
With the convenience of a printing plate, this method is also ideal for corrugated cardboard boxes as the machine directly prints the inked design of the plate onto the corrugate surface. Flexo offers a relatively cost-effective solution for a quality image with high-speed packaging manufacturing.
The Digital Printing Method
Of all the different printing methods used in custom product packaging, digital printing dominates the current industry with its quick turnaround times and print runs. Using the latest electronic technology, the machinery prints chosen designs in a single pass directly onto the substrate for speedy production and finishing processes.
No need to use or pay for the creation of printing plates for effective branding. Users of this technique can benefit from the simplified process that opens the door to endless unique design possibilities. With versatile applications for top-notch labels, corrugated boxes, and folding cartons, print-on-demand works wonderfully for seasonal or promotional package messaging.
The Lithography Printing Method
Offset lithography techniques offer businesses the opportunity to create product packaging with a sleek, high-end look. This popular bulk printing process is a leading choice for all types of branded marketing packages or displays. In the context of packaging, offset is ideal for custom corrugated boxes, specialty folding cartons, and large label printing, also called litho labels.
Using an aluminum printing plate, lithographic printing transfers the image to a rubber blanket before applying the design to a flat substrate surface. Special coatings and finishes enhance appearance and protection while highlighting high-quality graphics and adding a luxurious touch. This limitless range of design effects and customized options can take any packaging project to the next level.
Custom-Printed Packages: The Golden Standard
All things considered, a strategic packaging design or redesign can establish a powerful brand identity that generates consumer interest and accelerates revenue growth. Using the best printing methods to create functional and aesthetically pleasing packaging is a must-do on every business's checklist.
Searching for customized design solutions to protect and showcase your products? Golden West Packaging has you covered with a plethora of custom packaging options. Created with state-of-the-art equipment and innovative printing techniques, our custom product boxes are sure to get your brand noticed. We always offer best-in-class printing services for our clients, large or small. Discover more about our packaging development process by contacting our team for a consultation.