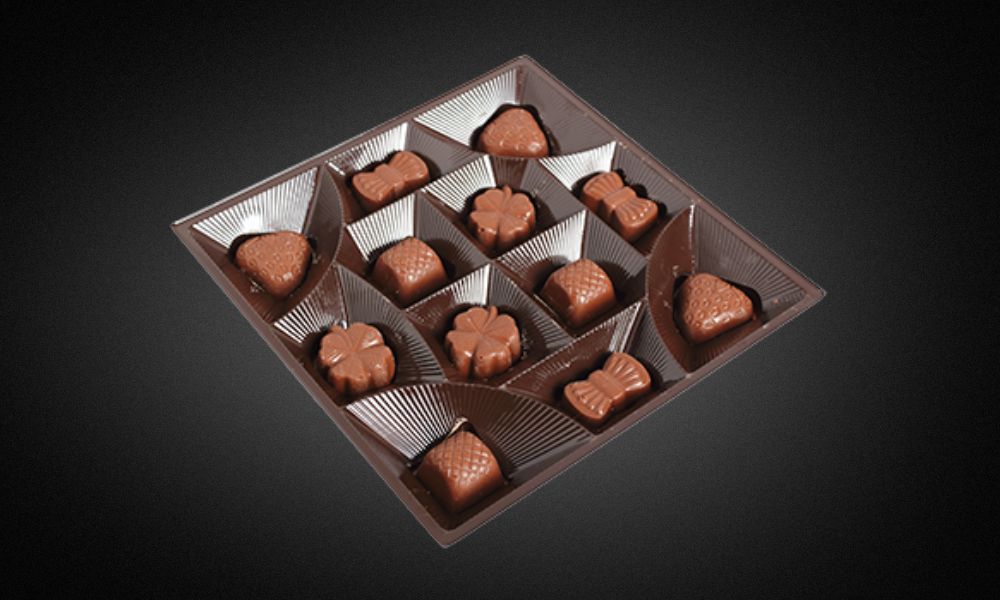 Food and beverage companies have a lot to think about when it comes to product packaging. In addition to making your products look good on store shelves, you also need to think about functionality, security, and strict safety standards. The best food packaging combines all of these qualities into an attractive, convenient, and protective design.
As you create high-quality packaging for your food or beverage products, make sure you keep safety, freshness, branding, and other qualities in mind. Use these key packaging considerations for the food industry to guide your design process and help you create a packaging solution that makes your products look as delicious and enticing as possible.
Protection and Freshness
From individual ingredients to full, pre-cooked meals, customers want fresh food products. That means you need to create packaging that preserves the taste, texture, and overall quality of your goods while they're on store shelves. Food-safe packaging keeps products fresh and helps prolong their shelf life; the longer your food stays fresh, the easier it is to sell.
It's also important to think about how your packaging protects your food and beverage products. A long shelf life means nothing if the packaging tears or bursts somewhere else in the supply chain. The last thing your buyers want is leaking bottles, torn bags, or dented boxes. Use strong, durable materials that can hold up against all the moving and handling products undergo on their way to end users. This helps ensure products stay safe, fresh, and delicious until customers have a chance to purchase and use them.
Tamper-Evident Designs
Customers want to know that the food they buy is safe and secure. Sealed openings and other tamper-evident forms of packaging give consumers peace of mind about their purchases. From stickers holding boxes shut to seals over bottle openings, there are countless creative ways to create an extra sense of security with your packaging.
Many dangers can befall a product throughout the supply chain, including tampering, contamination, or even simple breaks and tears that cause a product to lose its freshness.
Tamper-evident packaging lets consumers know that the products they buy are free from these hazards. Even better, stores can use tamper-evident packaging as a quick way of maintaining quality control and only putting safe, unopened products out on store shelves.
Branding and Recognition
You don't want your products to blend in with other competitors' goods. That's why branding is an essential factor to consider for food industry packaging. When your packaging reflects who you are as a company, you create a unique appearance that no other business can replicate. Moreover, designs that revolve around your branding show off the most meaningful parts of your business and allow you to create a deeper connection with consumers.
Consider the parts of your business you want customers to know about; it could be your company history, your values, or even the unique processes that go into creating your high-quality products. Find ways to incorporate these things into your packaging design. Be sure to follow brand guidelines for colors, logos, fonts, and other design details. This will create an impactful and recognizable packaging design that helps sell your product, boost brand recognition, and create a loyal customer base.
Presence on Store Shelves
Branding requires you to think carefully about the designs on your packaging, but what about the design of the packaging itself? Dimensions, materials, functionality, and other design factors are just as important as the colors and images you put on your packaging. These factors make an impression on customers even before they pick up your product and look at the details of the design.
Clever and innovative packaging helps you create a bold and eye-catching presence on store shelves. Consider designs that show off the product within, double as cups or utensils for convenience, or minimize wasted space for greater sustainability. These and other ideas make your product appealing, convenient, and completely unique to similar products on the shelf.
Regulations, Certifications, and Values
If your product is organic, locally made, or promotes ethical practices, you may want to showcase those qualities to consumers. Your packaging is a great way to present those elements and other details about your product.
In the food industry, labels like Fair Trade or Animal Welfare Approved do more than just tell customers about your product. They also reflect your company values and help your brand leave a meaningful impression on customers who share those values. Make sure your design incorporates the regulatory labels and certifications your product meets; this will help customers looking for these labels identify your product as a worthy choice.
Reflecting Your Target Demographic
As with all types of packaging, it's important to know who your target audience is. Your packaging design—from the materials you use to the experience of opening the product—must reflect the consumers that will buy and enjoy that product. For example, you won't sell kids' cereal if it's in a boring white box with a minimalist design. Instead, you want bright colors, cute characters, and big, bold fonts kids can recognize.
The functionality of your packaging should also reflect your target demographic. Consider grab-and-go foods like nutrition bars, pre-made sandwiches, or single-serving snacks—these products target busy customers who are looking for something to eat on short notice. Packaging that is small, portable, and easy to open reflects those needs and makes your product an appealing choice for that demographic.
Efficient Time to Market
Designing and manufacturing food packaging takes time, but you want to make sure you can complete the process before customers lose interest in your product. That's why you need a packaging partner who can help you design, create, and manufacture custom-printed food packaging as efficiently as possible.
At Golden West Packaging, we make a point of completing your project as close to your business as possible to reduce your time to market and streamline shipping and other logistics. By prioritizing efficiency, we create a smooth and positive packaging process that helps you find greater success with your project.
See how Golden West can enhance your food product packaging when you visit us today. Learn more about how our team helps businesses create gorgeous, effective packaging solutions in the food industry and beyond.