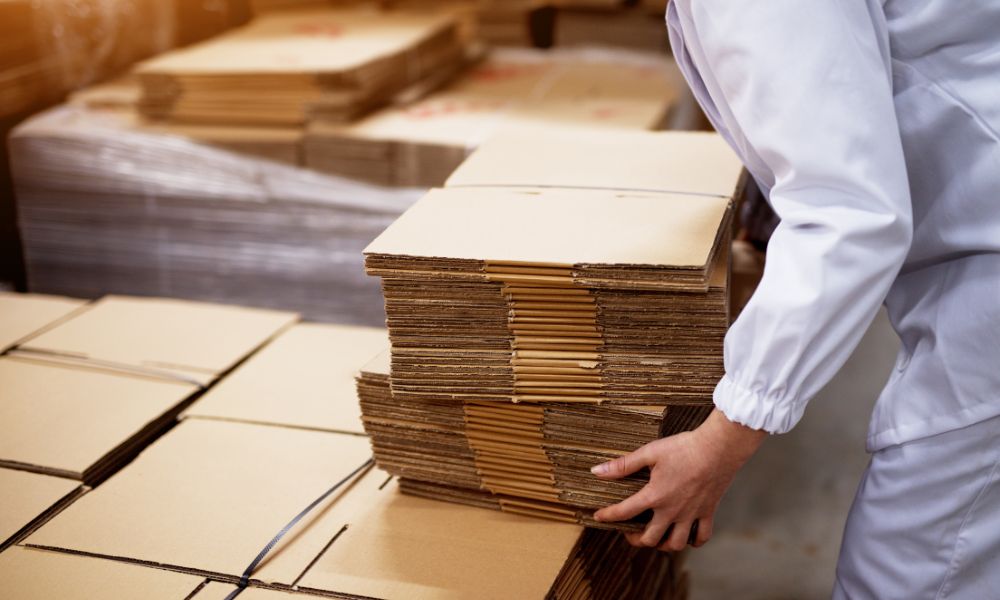 Every item that ships in the mail comes in different boxes with various configurations of art or words on the package. But what happens when the customer purchases an item from an e-commerce business but doesn't want anyone to know what they ordered once it arrives at their home? Companies can offer discreet packaging so that customers can receive their products privately and confidently. Keep reading to learn everything you need to know about discreet packaging for your e-commerce business.
What Is Discreet Packaging?
Discreet packaging is exactly what it sounds like. When someone buys a product from your e-commerce business, only you and them can tell what is inside the box—no one else can determine where it came from, who it's from, or what's inside based on the packaging. The exterior of the box should be completely discreet, without any clues as to what is inside.
Why Would You Want Discreet Packaging?
You can use discreet packaging for a multitude of things. You don't only need to use it for a product that a customer doesn't want everyone to know they purchased; there are several reasons why an e-commerce business would choose to package their products this way.
Luxury Items
Your e-commerce business might sell luxury or high-end items of high value. Customers who invest in your products might take advantage of the discreet shipping to avoid their purchases being stolen before they can open the box and enjoy their product.
Medicine/Medicinal Devices
Many types of medicine can be shipped through the mail. For example, many women purchase birth control and prefer it to be shipped using vague packaging. And many times, customers want the packaging to be discreet so as not to alert porch pirates that medication is sitting in front of their door. The medicine within these packages might also mean life or death for the customer, so getting their order to them discreetly and in a timely manner is highly important.
Political References
Politics are a very touchy subject and almost taboo in our society today. Customers definitely don't need the unwanted attention that comes with the freedom to support their political party. Discreet packaging will conceal any political references so that nobody can steal or vandalize the package due to conflicting opinions.
What Does Discreet Packaging Look Like?
Discreet packaging will not have fancy graphics or fun quotes on the outside of the box, nor will it include a company's name or return address on the box's exterior. Instead, the mailer box will be completely vague and plain. Companies can use corrugated packaging for more fragile items, but typically, discreet packaging is brown, white, or another mundane color. In other words, it's a postal box without markings. However, the courier still needs to know where the box is going, so the customer's name and address will be printed on the side.
How Does Discreet Shipping Work?
Usually, an e-commerce business will offer discreet shipping as an option upon checkout on their website. Customers can choose this option to ship their products at no additional cost. USPS, UPS, and FedEx don't raise their prices for this type of shipping because they're trying to minimize the risk of porch pirates stealing the package and maintain the customer's privacy.
Customers can choose to ship their purchase to a PO box when they don't want the package arriving at their residence, or they could choose to ship the product directly to their home—the choice is up to them! However, not all couriers have the availability to drop off packages to a PO box, so if that is something you want to offer to customers, ensure the courier can do meet your needs.
Don't Make It Obvious
While discreet packaging is comforting for customers because no one will know what they bought, the contents within may still be evident to others if the box is too discreet. Of course, with so many items in transit, it's not likely that your business's packages will be the center of attention. However, you can still blend in by adding minimal wording like "fragile" on the box. In some cases, it's better to have irrelevant wording than to have nothing on the package at all.
In addition to this, try to use standard-size boxes. This can make a smaller item appear larger and more discreet. When you don't want anyone to guess what is inside of the box due to its size, consider using a different kind of mailer, like a wine box, to further deter would-be thieves.
Unboxing Experiences
Give your customers a unique unboxing experience when they open their package. Many businesses like to focus on this marketing tactic because it makes a lasting impression on the customer and acts as free advertising if the individual shares the experience with their friends or followers online. However, the unboxing experience changes drastically when you offer discreet packaging because it makes the job of creating a unique experience more challenging.
Don't worry—you can still create an experience for your customers while maintaining their privacy. Instead of the graphics on your packaging being on the exterior of the mailer box, consider printing your design and logo on the inside. Once the customer opens the box, they will discover the fun colors and motifs of your brand within the packaging. In fact, you can dazzle up the inside of the box as much as you want because the only people who will see the inside are you and the customer!
Delivery Signatures
Unfortunately, there will be instances where the customer needs to sign for the package once it's delivered. This can put a damper on discreet packaging if someone other than the original customer signs for a product. You could provide an option that allows customers to sign for their packages on your website and attach the signature to the order to inform the courier it was already signed. This eliminates the need for someone to sign for the package upon delivery.
Now that you have everything you need to know about discreet packaging, you can decide whether your e-commerce business could benefit from this service. This is a great way to give customers privacy so that they're more comfortable purchasing your products. Do you think your products could benefit from discreet packaging?