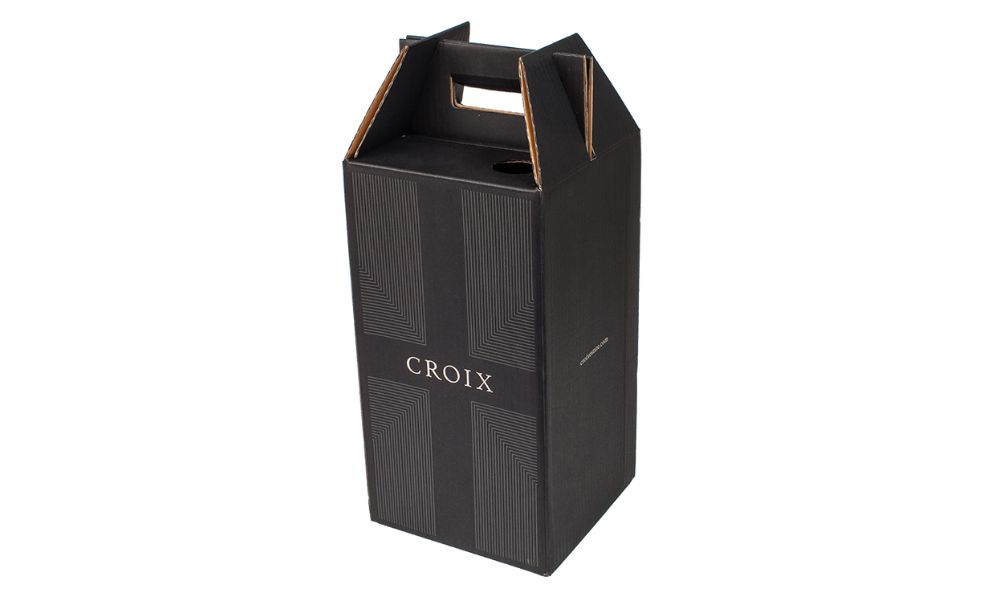 Your packaging design plays an integral role in marketing. It sounds like a simple process of picking and choosing different design elements, but it means much more to your business. How you design your package impacts whether a customer notices your products. A fresh graphic sets you apart from the competition and allows you to brand your item to target the market it's in.
Our guide to the complete packaging design process can help throughout every step to ensure your results are perfect and just what you envision. This process might seem daunting now when you need to make decisions around every corner, but we promise it'll be more straightforward with our help. By the end of this, you'll have the best-looking package in your market.
Creating Design Concepts
The design process won't start itself, so you need to begin somewhere, right? A design concept is the core idea of your project. In essence, it's the earliest phase in a design for outlining the function and form of a product. This acts as a game plan to help steer you and anyone else you're working with in the right direction. This way, everyone is on the same page with the same design concept in mind.
It's important to note that a design concept is just that—a concept. This doesn't necessarily mean the design you choose will be the final product. You could change your mind or tweak a few elements after testing.
You need this design concept to have as much detail as possible. Aside from colors, graphics, fonts, logos, etc., you'll also need to define your target market, the desired outcome of this design, and any other details that can help you along the way.
Pro Tip: Include examples of what you want the design to look like or what it could look like to ensure you're taking your vision in the right direction after this step.
Learning More About Your Clients, Market, and Design Strategy
You should never go into making and selling products without researching your target clients, market, and design strategy. In fact, that's exactly what you should do next. Research how to make a packaging design. Doing this step is essential because you want to engage with the correct customers, attract attention, build a place for your business in a suitable market, and convey your brand's story.
To learn more about your target market, ask the following questions:
Who is your ideal customer?
Who is currently buying from you?
Why are other individuals not purchasing from you?
What value or need does your product fill in your customers' lives?
What's the best way to communicate with your target audience?
What sets you apart from the competition?
How can you gain a wider reach in the market?
These are only a few of the questions you can ask yourself. Feel free to add more to help define your goals. Remember, you should collect qualitative and quantitative data to see the whole picture in the most detail.
To learn more about your design strategy, consider asking these questions:
What worked and didn't work in your last packaging design?
Why didn't some things work last time?
What will be visually appealing to your target market?
Ask yourself the who, what, when, where, why, and how questions to get to the bottom of your design strategy and what will work and attract customers.
Writing Out Copy
Copy is written material you plan on integrating into your packaging design. This may include the product name, business contact information, product descriptions, instructions, claims or ingredients, legal information, and more.
Some businesses wait and leave writing out of their copy until the very end. This could cause a headache when your copy takes up more room than the placeholder text, forcing you to resign some elements. Plus, you get a better picture of the final product when the mock-up includes the copy you actually plan on printing.
Pro Tip: Be mindful of the wording you choose in your copy. A customer may perceive a product better when attention-grabbing description words are on the package.
Making and Reviewing Graphics
Graphics creation is usually the favorite step for many people because the creative juices start flowing, and you can watch your vision come to life. In this step, you'll choose fonts, colors, layouts, shapes, graphics, etc. Double-check the placement and size of everything because it needs to fit properly on the box you select for your product.
When you work with Golden West Packaging for your complete packaging design process, you'll gain additional support and resources from experts in the field. We offer pre-press expertise to refine your design and translate it in the way you picture it. This leads us to our next important step, testing prototypes and doing prepress.
Testing Prototypes and Doing Prepress
Now that you have the final version of your graphics, you can start thinking about prototypes. With our company, you'll receive a realistic render of your design in a 3D image. We also offer physical production samples. Seeing and touching a physical example of your custom cardboard packagingallows you to see what everything will look like in real time before it hits mass production.
While you might make a picture-perfect design, you must still test your packaging to ensure it protects the product inside. Drop, shake, and compression tests can help identify structural issues with your package before you make more of the same.
Prepress is the process of preparing your design for printing. This ensures everything will look as it does on the computer screen. Each printing press is different. Therefore, you and your printing company may need to make adjustments to your graphic to ensure it appears the way you intend on the package. Once there are no errors in the design, you can begin printing.
Printing the Package
After you finalize the design through prepress and prototype testing, it's time to print everything in mass quantities. A company with mass printing experience can offer you the most support and complete the job in a timely manner. Bulk order your folding cartons or boxes so that you can immediately get to work advertising and selling your new product.
As you can see, the design process is much more detail oriented than you might first expect. Reference this guide whenever you need help throughout your journey in packaging design. Remember to contact Golden West Packaging to help with any of your packaging needs. We offer the best service and expertise!