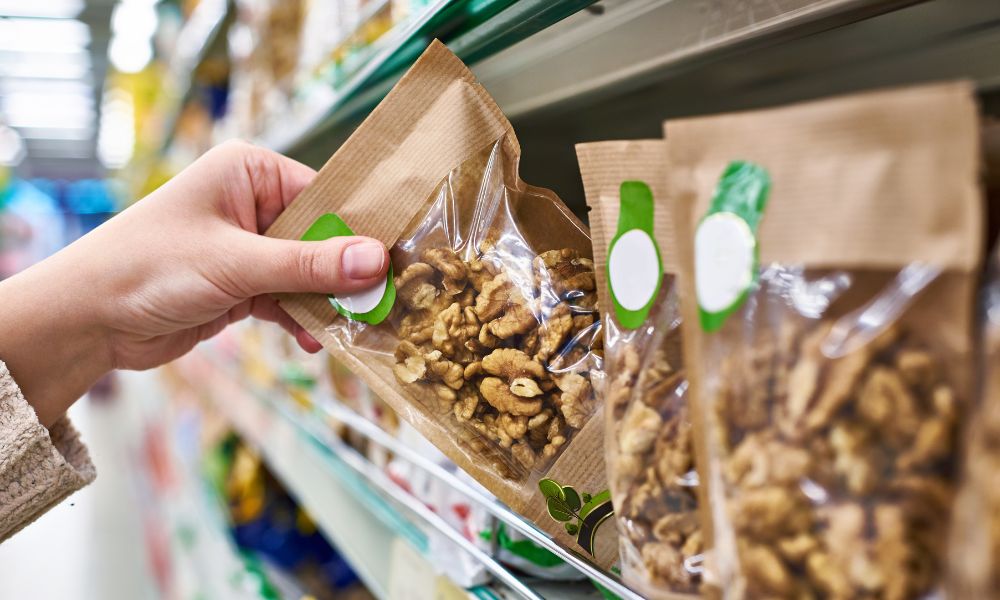 They say you never get a second chance to make a first impression. That's why high-quality product packaging is essential in every industry today. The majority of consumers feel drawn to the captivating package designs of particular brands and purchase these stand-out products as a result.
Making a good first impression matters most in modern-day food and beverage marketing. Creating an exceptional packaging design is a sure method for beating out other competitors in the market. How so? Read more in our post explaining the importance of packaging when marketing a food product.
Labeling Beneficial and Nutritional Information
In this industry, packaging has continually played a pivotal role in protecting consumer health and safety. Gaining the trust and satisfaction of customers is key to remaining successful. The importance of packaging also lies in thoughtful and purposeful design when marketing a food product. For this reason, functional labeling is a central part of food package design.
A food product's packaging should inform potential customers clearly about the contents, ingredients, nutritional value, and potential allergens. This straightforwardness is critical for marketing to consumer confidence and differentiating from others in the market. Factually advertising a food product as organic, vegan, or gluten-free on the packaging ensures shoppers know exactly what they're getting upon purchase.
Displaying an Identifiable and Effective Brand Message
Along with essential labeling for advertising purposes, food product packaging creates space for branding innovation. Packaging design is fundamental for making your brand name or logo unmistakably recognizable. Brands in the industry should strive for ease of recognition to distinguish their products from competitors.
Personalized packaging is the best method for introducing or establishing your brand and sharing your message effectively. The more identifiable your brand's packaging is, the more valuable your marketing efforts will be. Strive for consistent brand awareness when designing logos or choosing composition colors. Packaging is part of your brand's public presentation to a worldwide audience, so make it count with a positive, familiar impression.
Effortlessly Promoting In-Store or Online Sales
In the context of consumer satisfaction, food products with eye-catching packaging simply have an aesthetic advantage in the market. Compared to those with generic designs, products with unique packaging are assuredly more desirable. As customers browse through e-commerce storefronts or shopping through supermarket shelves, they immediately notice expertly-designed packaging. Attractive and functional food product packaging promotes your brand without any external marketing effort. Companies can significantly increase the sale of items without further investing time or money.
At Golden West Packaging Group, we understand how much first impressions matter. We're industry leaders who offer the premier packaging solutions necessary for one-of-a-kind products. Our custom food packaging is ideal for brands in the food and beverage industry that seek to promote and protect the quality of their goods. Explore the popular options on our website or reach out to our experienced team with inquiries about personalized projects.