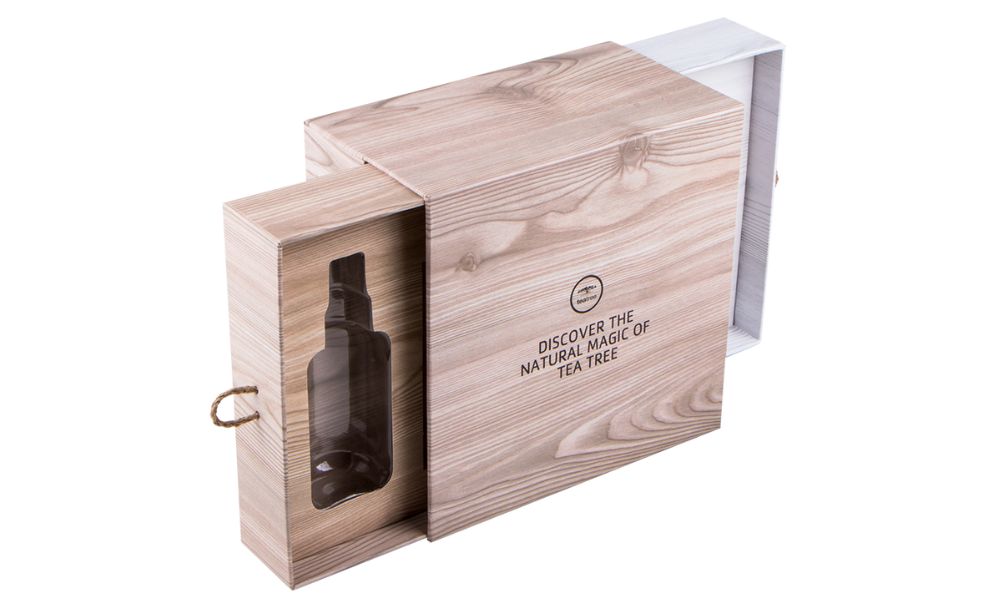 When it comes to finding the perfect packaging for your products, you have a lot of options to consider. Before finalizing your design and choosing format or finish options, you must decide which packaging material offers the most value for your product.
Many companies turn to rigid carton packaging when they want to make a solid impression on customers and stand out among more typical packaging solutions. This thicker, sturdier material offers beauty, durability, tactile interest, and so much more. Read on to explore the many reasons why brands use rigid carton packaging and see how rigid cartons can serve you and your products.
Stronger Materials, Greater Protection
Good packaging protects your merchandise and ensures products stay safe from the warehouse to customers' hands. The denser material of rigid carton packaging provides greater structural integrity and helps prevent crushing, denting, and other damage during the product's journey through the supply chain.
Furthermore, rigid carton boxes can come with custom-cut inserts, padding, and other features that allow products to fit snugly and securely within the packaging. This adds even more protection and prevents products from shifting and breaking during transit. Rigid cartons help products reach end users safely, giving companies peace of mind about their packaging solutions.
Rigid Boxes Draw the Eye
The goal of creative packaging design is to draw customers to your product so they choose your items over other goods on the shelf. The weight and solidity of rigid carton packaging make your company's offerings stand out among competing products, especially if similar goods are using more lightweight packaging options.
Well-made rigid cartons have a weight and significance to them that consumers will notice even before they pick up the product. Rigid packaging looks stronger and better constructed, which means customers are more tempted to pick up and inspect the product within. This places your merchandise in customers' hands and puts them one step closer to making a purchase.
An Enticing Tactile Experience
The more senses you can appeal to with your packaging, the more memorable your product will be. While any packaging material can deliver an attractive visual experience, rigid cartons take it a step further by creating a unique tactile experience as well.
The slightly heavier weight of rigid cartons makes the product feel solid and significant in your hands. Textured details and finishes, like embossing and spot gloss UV, create unique sensations for customers handling the products. The tactile designs of rigid carton packaging allow it to stand out from ordinary packaging options, creating a more high-end experience that lets customers know they're picking up a valuable, meaningful product.
Packaging Can Become a Display
Another great advantage of rigid carton packaging is that it can create an excellent and convenient display for products. Because rigid packages are sturdy, attractive, and often feature clean edges and solid shapes, they make it easy to show off the products within.
Many stores will place an open package in front of a row of products to act as a display piece. The open lid often features a company logo or other branded imagery, while the product itself sits proudly within the carton. A custom insert, cushion, or high-end internal materials like wood or glass add to the presentation factor to create an enticing display that will catch customers' eyes as they shop.
Displays aren't limited to store shelves, however. All of the qualities that create an excellent product presentation also add to the unboxing experience once customers purchase the product. For some goods, such as health and beauty products, this display factor doubles as attractive and convenient storage. For example, gorgeous rigid carton packaging gives buyers a great way to show off their new makeup palettes.
Endless Exterior Design Options
One of the best reasons for brands to use rigid carton packaging is because of the magnificent variety of exterior designs. Custom rigid packaging allows businesses to create a completely unique design that presents their merchandise in the best light.
Because of their stability and dependability, rigid cartons can utilize a wide range of features, finishes, and other design details. Special finish options like embossing and debossing, flocking, foil stamping, or window cut-outs create a unique tactile experience that will make customers want to pick up and further inspect your products.
You can also use soft touch coating, silk lamination, or other coating and lamination options to your advantage to make products stand out. Additionally, rigid packaging works well with a wide range of ink and color options, allowing you to create a bold, vibrant design no matter your ideal color palette.
Easy To Stack, Easy To Store
When determining the right packaging solution for your company, you have to think beyond the product itself and consider other factors, such as labor expenses, storage space, shipping costs, and more. The shape and weight of your packaging play a significant role in these logistics.
Rigid carton packaging isn't as lightweight as other popular options, like folding cartons, corrugated boxes, or paper pouches. However, the stronger material and uniform shapes make rigid cartons conveniently stackable. This, in turn, can create efficient transportation and storage practices. Even better, the greater durability means you won't have to worry about the packaging crumbling or tearing in transit.
A Sense of Luxury
Rigid carton packaging is a top choice for luxury brands. Whether you want to give your product packaging a unique shape, a luxurious feel, or custom finishing details, rigid cartons have the versatility and quality to achieve great things with your design. Premium materials, creative techniques, and a structurally solid design bring more value to your packaging and the product within. When customers pick up a rigid carton, they know they're handling a high-end product.
Using rigid cartons as luxury packaging boxes also helps establish your company as a high-end brand that delivers valuable, high-quality products. Thoughtful packaging designs create a customer experience that stands out and leaves a great impression. In addition to increasing customer satisfaction, this also boosts brand recognition and leads to repeat customers who continue buying and recommending your products.
Are rigid cartons the right choice for your product line? If so, bring your design to life when you choose Golden West as your packaging partner. Get in touch with our team today to explore your options for a durable, thoughtful, beautiful rigid carton packaging design.