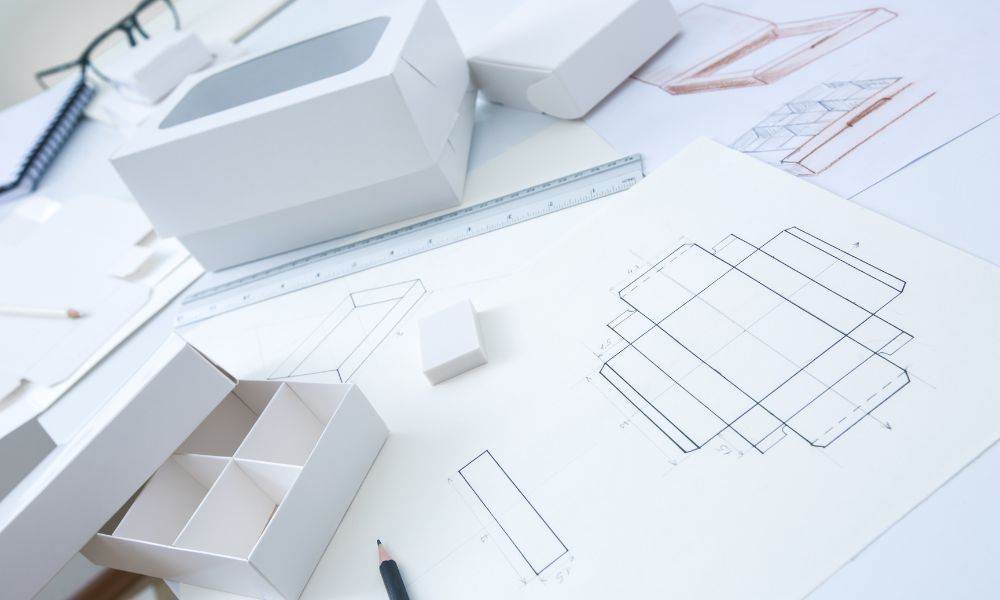 Putting your products in customers' hands is a long, multi-stage process that requires various tools and services. Not every company can achieve the results they want on its own. That's why many businesses outsource the packaging stage of the process to a custom packaging company.
Custom packaging companies are experts in packaging design and manufacturing. With years of experience, advanced equipment and techniques, and dedicated service, a good packaging company delivers solutions that enhance your product and improve your customers' experience.
Choosing a packaging partner is an important decision that has a major effect on your products. Make an informed decision with this list of what to look for in a custom packaging company.
Do They Fit Your Budget?
Before you even begin researching potential partners, you need to create a comprehensive budget for your product packaging. In addition to the cost of working with a packaging partner, be sure to factor in expenses such as shipping and storing packaging materials. Your budget should also include the cost of in-house labor to assemble packaging and ship out products.
Many packaging companies have minimum order requirements. If you can't comfortably meet those requirements, you might end up draining your budget for packaging you don't even need. Only you can decide which packaging options are best for your company's size, order volume, and budget. By creating your budget ahead of time, you can choose a custom packaging company that offers a cost-effective solution for your business.
Experience and Error Rates
Company experience is always a crucial factor when choosing an outsourced product or service. For packaging companies, it's important to ask questions about how long they've been in the industry, what kind of packaging projects they have experience with, and what kind of packaging they specialize in. These kinds of questions will help you choose a packaging partner who has experience with the specific requirements you need to meet.
In addition to company experience, it's important to look at past results and reviews from other customers. Case studies are a great way to learn more about past projects the company has completed. You can also browse review sites, talk to others in the industry, or ask the company for mock-ups and other samples of their work.
Clear Communication
Communication is vital in any business partnership. After all, you don't want to work with somebody who struggles to answer questions, work with feedback, and understand your specific needs and concerns.
Look for indicators of good communication with every potential partner you contact. Fast response times, transparency in communications across their website, and a commitment to flexibility and customer satisfaction are all positive signs that you will be able to communicate effectively throughout your partnership.
Design and Customization
Even though you're trusting someone else with your packaging, you still want to be in control of how it turns out. Your designs and ideas are important. That's why you need to work with a packaging company that offers a high level of customization. Advanced design capabilities, flexible processes, and a wide range of options allow you to get the packaging you need with the best resources your packaging partner has available.
The more versatile a company's design capabilities are, the more control you'll have over the end product. This allows you to best represent your brand with vibrant colors, clear text, creative imagery, and more. The greater the opportunity for customization, the more attractive, unique, and effective your product packaging will be.
Material Quality
Design customization is only part of the equation, though. Functionality must also be a priority. When it comes to packaging, the function revolves around protecting your product. As such, it's important to review material quality to ensure that your packaging is safe, sturdy, and durable.
Keep in mind that the highest quality materials won't always be right for your product. For example, hand-crafted wooden boxes are a sturdy and impressive way to package high-end, fragile products, but they're impractical in a lot of other situations.
A good packaging company will walk you through the best options for your product, including design ideas, volume requirements, and budget. This will help you choose high-quality materials that work best for your unique packaging needs.
Sustainability Measures
If sustainability is a priority for your business, it should also be a priority for your custom packaging partner. Environmentally friendly materials and practices are an important part of minimizing your carbon footprint, appealing to eco-conscious customers, and affirming sustainability as a company value.
Look for a custom packaging company that shares your commitment to the environment. Packaging companies that prioritize energy-efficient processes, responsible material sourcing, reusing and recycling materials, and other eco-friendly practices can help you maintain your passion for sustainability throughout your packaging process.
Pre-Production Samples
Your custom packaging company is here to bring your packaging vision to life. Samples are a great way to check in with that vision and make sure everything looks and feels the way you want it to. Make sure the company you choose can provide samples throughout the design process so that you can maintain control over your design and feel confident about the end results.
Advanced 3D modeling software, plain samples, digital designs, and other mock-ups allow you to review your packaging design throughout various stages of the process. Perhaps most important, though, is a production sample that lets you see the end result before you start the manufacturing process. Always ask your custom packaging partner about sample capabilities before you begin a project.
Efficient Logistics
The value of a good packaging partner doesn't end when you finalize your design. Logistics like shipping and storage are also important things to look for in a custom packaging company. Can your packaging partner make logistics easier with speedy shipping times? Will your packaging solutions feature thoughtful designs that use material efficiently to create a smaller storage footprint? Keep these factors in mind as you choose a packaging company so that you can get the most value out of your partnership every step of the way.
If you're looking for a custom packaging partner to bring your design to fruition, look no further than Golden West Packaging. With a vast array of material and design options, we work closely with you to ensure your packaging solution is beautiful, durable, and memorable. Browse our solutions for custom folding boxes and other popular packaging options at Golden West Packaging today.