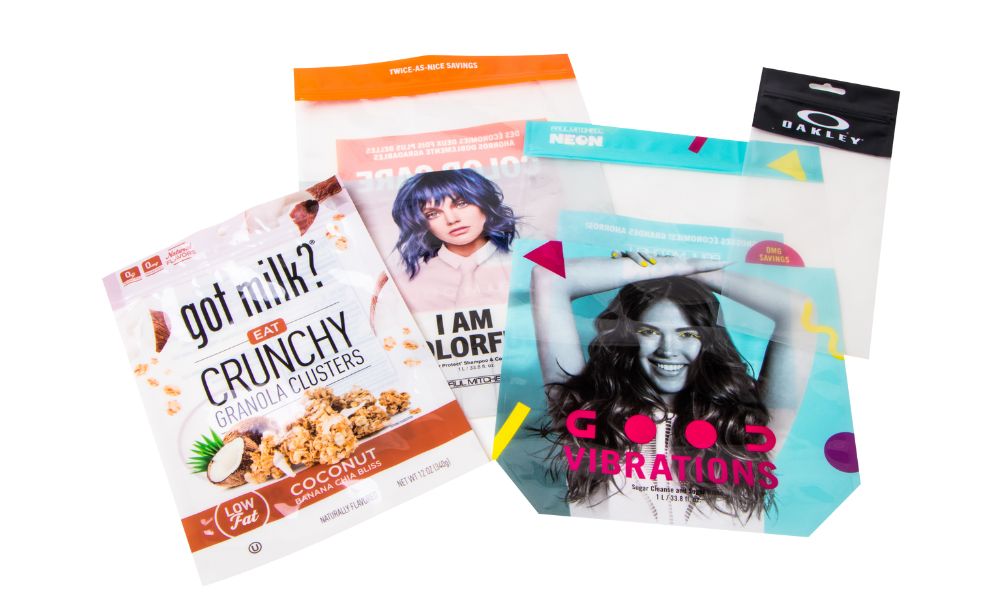 A resealable package allows customers to open and close the same pouch multiple times to use a product. For example, breakfast sausages might come in a pack of eight, where the consumer can take away four and reseal the pouch to keep the rest of the sausage fresh for the next use. Whether you're working in the food industry or selling other products, there are multiple advantages to using resealable pouch packaging for your products.
Customer Convenience
A goal for your packaging should be to make it as convenient as possible for your customers. And it doesn't get more convenient than resealable packaging! These pouches are easier to use and reseal. Furthermore, they minimize the need for an additional container after opening the package. For example, when you open a package of cheese, it could go bad in the fridge due to the package being open and exposed to air. But with resealable packaging, you won't need another container to keep the cheese fresh, and you can easily reseal the pouch so that the food lasts longer.
Compact Packaging
In today's world, less means more! The same goes for packaging, and resealable pouches can do just that! Consumers are looking for products that don't take up lots of shelf space. This makes products in compact packaging sell well. For instance, if you make undergarments and bundle a few products into the same resealable pouch, you're allowing your business to sell more products, adding value to the undergarments and saving your customers from multiple trips to the store.
Increased Shelf Life
If you're packaging food products, you can increase the shelf life by utilizing custom pouch packaging. As we said before, leaving an open package in your fridge will increase the speed at which your food goes bad. Resealable packaging will close the pouch and keep any contaminants from getting inside and making the food inedible. In turn, this keeps food waste to a minimum, which is better for our environment!
Product Showcasing
A lot of the time, the packages we see on our store shelves are solid in color and don't display the physical product but the box it's in. However, resealable pouches are often in clear packaging that allows your customers to see exactly what they're purchasing before bringing the product home. While your design and graphics on the pouch can still encompass your brand, the translucent sides showcase your product itself.
Sustainability
There are various materials you can use for resealable pouches. Choosing recyclable materials can boost your sustainability and impact the environment. You might choose a biodegradable pouch or a plastic that's easy to recycle to let your customers help the earth!
As you can see, there are plenty of advantages to resealable pouch packaging that could benefit your business. Next time you're redesigning your packaging or introducing a new line of products, remember these advantages and consider using resealable pouches!