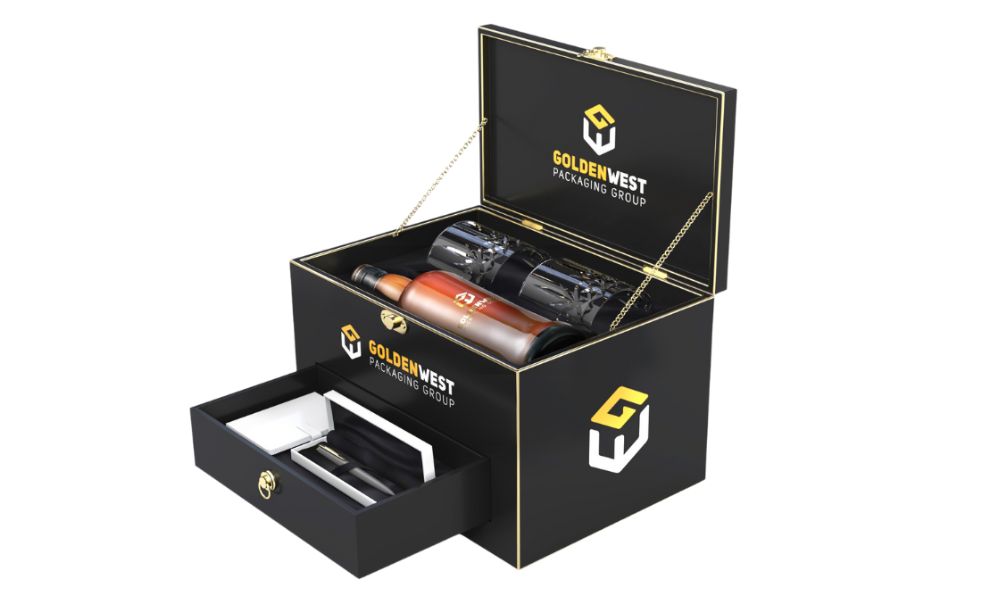 Do you want to make your customers excited about opening the box when they receive a product from your business? Creating an unforgettable unboxing experience is a great way to delight customers, generate positive word-of-mouth referrals, and build brand loyalty.
Explore how to create a unique unboxing experience for every customer that helps show you care about their shopping experiences with your brand. From customizing the packaging material to adding useful extras, there are numerous ways businesses can ensure their packages have maximum impact.
Understanding Why Unboxing Experiences Matter
Unboxing experiences play a pivotal role in today's retail landscape because they offer more than the product within. The right type of packaging delivers an immersive, memorable event that can significantly enhance customer satisfaction. When a product arrives in a branded box, it conveys a sense of meticulous care and attention to detail, signaling to the customer that their patronage is valued.
Furthermore, a unique unboxing experience provides a tangible touchpoint that speaks volumes about a brand's character, commitment, and ethos, thereby distinguishing it from competitors in an increasingly congested market. This marketing tactic not only fosters a deeper connection with customers, but it also drives positive social media shares, unboxing video opportunities, and word-of-mouth referrals, which can all contribute to a boost in brand awareness and, ultimately, sales.
Creating Your Brand's Experience
Now that you know the importance of an unboxing moment, you can better understand how to create this experience with your brand.
Choose the Right Packaging Materials
Selecting high-quality packaging materials is essential for creating a luxurious unboxing experience. Choose materials that are not only visually appealing but also evoke a sense of opulence through their texture and weight.
Common materials for luxury packaging boxes include rigid boxes, which offer a premium look and feel, and eco-friendly options like recycled paper and biodegradable plastic. Sustainability is becoming an essential factor for many customers, so make sure to consider that when selecting your materials.
Customize Your Design for Maximum Impact
To make your brand's unboxing experience truly unique, you must get creative with your design. This includes the color scheme, logo placement, typography, and visual elements showcasing your brand's identity. You should also pay attention to the following:
Box Structure
Choose a box structure that complements the size and shape of the product. Proper dimensions will protect your product and create a visually pleasing unboxing experience.
Embellishments
Items such as ribbons, foil stamping, or embossing can add an extra touch of sophistication to your packaging. These details make the experience of unboxing your product more exciting and luxurious.
Inserts and Wrapping
Ensure that your products are displayed attractively inside the packaging. High-quality tissue paper, branded inserts, custom-molded pulp, and dividers can add an additional layer of anticipation for the customer as they unveil the item inside.
Make It Personal
Personalizing the unboxing experience creates a strong connection between a brand and its customers, enhancing their overall satisfaction and loyalty. A tailored approach shows customers they are valued, fostering a sense of exclusivity and delight as they unbox their purchases.
To accomplish this, businesses can consider including a personalized thank you note or a card highlighting the significance of the purchased item. Another approach is to provide custom product recommendations based on the customer's shopping behavior, which can be included in the box as a leaflet or brochure.
These personalized touches transform the unboxing process into an intimate interaction, leaving a lasting impression on the customer.
Include Useful Extras
Including useful extras in your boxes can effectively surprise and delight your customers, enhancing the overall unboxing experience. These extras serve as an additional touchpoint that helps your brand establish a deeper connection with your customers.
Moreover, they add value to the purchase, providing customers with more than they expected. This fosters a sense of appreciation and loyalty toward your brand. Here are some examples of valuable extras you could include:
• Product samples: Offering samples of other products or upcoming releases can pique customer interest and potentially lead to future purchases.
• Gifts: Small gifts, such as branded merchandise or exclusive items, can make the unboxing process more exciting and memorable.
• Discounts and promotions: Providing exclusive discounts or promotions for future purchases encourages repeat business and increases customer retention.
• Educational materials: Including informational leaflets or how-to guides about the product enhances its perceived value and helps customers make the most of their purchases.

Remember, the goal is to exceed customer expectations and make the unboxing experience unforgettable. Each extra should reflect your brand's values and commitment to customer satisfaction.
Brand Everything for Greater Impact
Leave no stone unturned when it comes to branding your packaging. Each element presents an opportunity to reinforce your brand's identity and create a cohesive and memorable unboxing experience. Consider the following components that are ideal for branding:
• Packaging: Your box should carry your brand's logo, tagline, color palette, and other unique design elements. The consistency in design helps customers instantly recognize your brand.
• Tissue paper: Custom-printed tissue paper with your brand's logo or color adds a layer of luxury and personalization.
• Filler material: Even the filler material, such as packing peanuts or crinkle paper, can be chosen in your brand's color palette.
• Tape: Custom-printed sealing tape can be used for added brand exposure.
• Thank you note: Personalized notes or cards should align with your brand's tone and style.
• Inserts: Any inserts, like product manuals, promotional leaflets, and custom-molded pulp, should adhere to your brand's design guidelines.

Remember, branding is not just about your logo or colors; it's about creating a consistent, engaging, and memorable experience that captures your brand's essence. Ensure that every branded element is thoughtfully designed and strategically placed in order to tell your brand story, reflect your values, and resonate with your customers.
Understanding how to create a unique unboxing experience involves a deep appreciation for your brand's character, commitment, and unwavering focus on customer satisfaction. From selecting the right packaging materials to personalizing the unboxing process and including useful extras, every step offers an opportunity to amaze your customers and elevate your brand's standing.
By delivering an unparalleled unboxing experience, you engage and retain customers and convert them into brand advocates, fueling business growth. As you proceed in your packaging journey, remember that your packaging isn't just containers for your products but powerful marketing tools that narrate your brand's story and showcase its uniqueness.