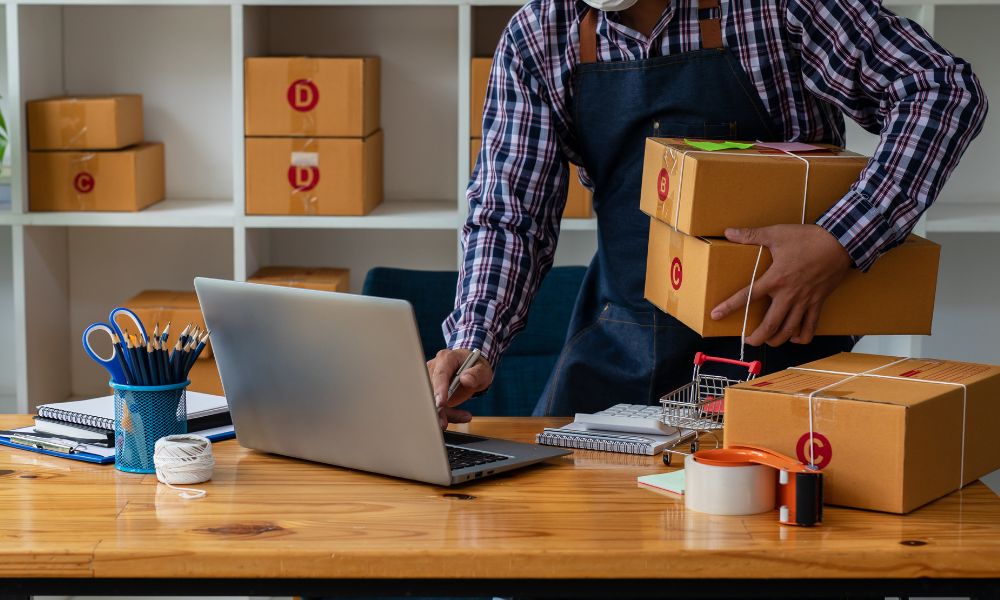 E-commerce brands have exploded in popularity over the last several years, but they still must find fresh ways to connect with their customers. Physical stores can connect with customers through friendly service and creative in-store displays, but e-commerce stores must take a different approach.
That's why packaging plays such a crucial role in e-commerce success. In many cases, your product packaging is the first and only in-person experience customers have with your brand. Developing beautiful, functional, and memorable packaging solutions is the key to helping your business stand out in the minds of your customers.
Explore these dos and don'ts of packaging for an e-commerce business and see how the right packaging helps you create deep, meaningful connections with your customers.
Do Consider the Unboxing Experience
With product packaging, one of the biggest priorities for e-commerce brands is the unboxing experience. In the age of social media, people are eager to share their positive and unique experiences with their friends. If your product packaging leaves a good impression on customers, they're more likely to talk about you on social media. This means they'll draw positive attention to your products and help boost your brand awareness for free.
Even without the extra attention, a great unboxing experience is an important quality for e-commerce brands. When a customer opens your product, it's the first time they get to physically interact with your company. An exciting presentation, attractive designs, and a pleasing tactile experience help your product stand out and make your customers want to buy from you again. A great unboxing experience enhances even simple items, making your lowest-priced options feel as exciting and extravagant as buying from a world-class luxury brand.
The unboxing experience is particularly significant for smaller brands that might not have the resources to compete with the fast and free shipping of bigger competitors. The more appealing your product's presentation is, the more likely customers are to forgive slower or more expensive shipping processes. By creating beautiful packaging with a personalized touch, you can make a meaningful connection that customers will value over the convenience of a more streamlined supply chain.
Don't Advertise Your Product on Outer Packaging
Many e-commerce brands choose discreet packaging to protect their products. While it can be beneficial to advertise the name of your business on the outside of your packaging, adding too much information can attract thieves and ruin your customers' experiences.
Packaging that displays information about the product—such as images, instructions, or even business logos that speak to the product's value—can become a clear target for thieves. However, people are less likely to steal a package when they don't know what's in it. Plain outer packaging helps products land safely in your customers' hands.
Discreet packaging doesn't have to detract from the unboxing experience, either. If anything, opening a seemingly plain box to reveal a world of color and imagery adds to the presentation of your product. It also creates a more valuable and memorable experience for customers.
Do Test for Durability
When designing product packaging, you must prioritize both appearance and functionality. Beautiful packaging that can't withstand the hazards of shipping and handling won't add value to your customers' experiences. That's why many of the dos and don'ts of packaging for an e-commerce business revolve around product protection.
Durability tests help you refine your packaging to create safe, sturdy designs that keep your product secure and pristine throughout the supply chain. Some examples of durability tests include:
• Edge crush resistance tests that determine the maximum compression force your corrugated boxes can withstand
• Drop and shock tests that evaluate how well your packaging holds up against impacts
• Vibration tests that monitor how your packaging handles the motion of moving forklifts, trucks, and other transportation equipment in the supply chain
By incorporating multiple durability tests into your packaging design process, you optimize product protection and ensure you have a solution that works.
Don't Overuse Protective Packaging
While you want products to be safe, there's such a thing as too much protective packaging. Excessive taping or unnecessary layers of bubble wrap do nothing but waste materials and hinder the unboxing experience. After all, customers don't want to spend 20 minutes just trying to open their product.
Find a balance between protecting your product and being excessive with materials. Start by choosing the right size for your packaging. Oversized boxes require you to fill the empty space with foam, paper, or other inserts to keep the product from shifting around. This leads to higher material costs for you and more waste for your customers. It also makes supply chain storage and transportation more difficult. Streamlined designs that fit the product perfectly allow you to keep goods safe and secure without wasting materials.
Do Share Ways To Stay Connected
Your product doesn't have to be the only thing you put in your e-commerce packaging. Including information about your website and social media profiles is a great way to encourage customers to stay connected. Advertising your website is particularly important if you're selling goods on third-party websites, as it sends customers directly to your site the next time they buy from you.
Sharing social media profiles is also beneficial because it encourages buyers to post about the products. Giving handles to tag or hashtags to use helps customers promote your business whenever they post videos of a great unboxing experience or speak positively about your product on their own profiles. Little things like this give customers an easy way to connect with your business.
Don't Forget To Add a Personal Touch
Personalized packaging makes customers feel like they're more than just a sales number to you. Even small touches help show your appreciation to customers and replicate the feeling of personal, friendly service they would experience in a physical store.
One of the best ways to add a personal touch to your product packaging is to include a thank you note. Depending on how many customers you serve, these can be handwritten and personalized or well-designed standard notes. Either way, your customers will appreciate the extra gratitude as they open your product.
You can also include coupons or discount codes for their next purchase. This creates even more customer appreciation while also encouraging buyers to keep shopping at your store.
Do Optimize Your Packaging With Us
When you're ready to optimize your e-commerce packaging solutions, partner with the team at Golden West Packaging Group. As an experienced contract packaging company, we have the resources and expertise to help your packaging design benefit both you and your customers.