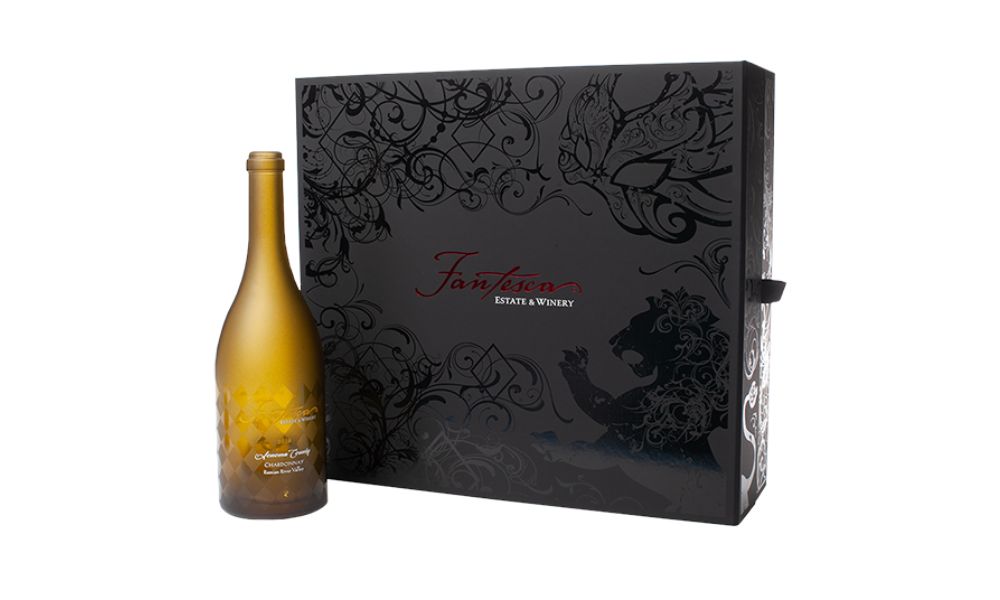 The ability to repeatedly offer value to customers through every aspect of your product is the primary factor protecting brand reputation. Brand consistency illustrates that you practice exactly what you preach, which allows you to build trust, admiration, and loyalty in the form of repeat purchases for years to come. One way to practice brand consistency and create stronger connections with your customers is through thoughtful and creative packaging design.
While products in target markets have similarities with each other, packaging design is what sets brands distinctively apart from one another. Creating and customizing exceptional packaging with considerable thought, care, and contemplation is essential for grabbing the attention of consumers and driving forward purchasing decisions. Yet, in the context of packaging design, even the biggest and best-known brands in the world can make substandard mistakes.
Curious how to continuously exemplify high standards through product packaging? How to develop unmatched purchasing incentives? We've compiled a list of the most common packaging design errors, as well as how to prevent them and deliver favorable results each time. Here's what to be aware of when making various design decisions along your packaging journey.
Cookie-Cutter Designs: Bad vs. Good for Business
Every product on the market needs a suitable package that operates as a branding, protection, and marketing tool. While standardized cookie-cutter packaging designs have the advantage of saving time and money, the best-case scenario is to steer clear of those generics for the sake of your business. Not striving to create a customized design from scratch—and differentiate yourself from the competition— is a clear design mistake.
A Unique Asset
Product packaging is an asset to your business. Frankly, it's one of the sole investments you can customize to look and perform exactly as needed. Your brand is unique, so your packaging should undoubtedly reflect that uniqueness with creativity and innovation. Working with an experienced design and development team can help you break out of the box and showcase a one-of-a-kind identity.
Verbiage or Layout Blunders: Accuracy Matters
Product and display packaging should invariably present clear, concise, and accurate information. Yet, mistakes happen, and grammar, spelling, or marking blunders can be one of them. Ergo, attention to detail through quality control is essential in preventing misspelling or misprinting critical information. You don't want your brand to become a meme circulating the internet.
The Cost of Unreliability
The cost of such unreliability can break trust and connection with consumers. Avoid rushing through the proofing process; instead, always double-check verbiage with several proofreaders before sending a product to the market. In both packaging design and copy, less is always more. These thorough design and copy reviews help maintain reliable professionalism.
Environmentally Wasteful Materials: Help, Don't Harm
These days, you'll find boosted emphasis on the environmental standpoint of doing business. Sustainability is the key for eco-conscious consumers, and companies should aim to do their part by making functional and aesthetic packaging design choices that help—not harm—the environment.
Wasting valuable time, money, resources, and materials on excessive packaging degrades the quality of the customer experience and hinders a brand's image. Stay focused on eco-friendly packaging practices, and steer clear of generating unnecessary waste by implementing packaging that leaves a positive impression.
Product Misrepresentation: The Risk of Overpromising
Misleading customers through imagery or descriptive misrepresentation is another common packaging design error. Aiming for complete honesty and authenticity is the best prevention method for these costly mistakes.
Subtly lying or making false promises may lead to a quicker sale upfront but is a risky strategy in the long run. No business desires to lose customers or be sued over misleading packaging, unintentional or not. Set realistic expectations through honest packaging design decisions. Always sell products you are proud of to curate a better customer experience.
Lack of Emotion: Forming a Human Connection
Humans are emotional beings, and we often long for connection in various formats. Modern brands are no exception. Our tendency to seek out certain brands or products that provide a noticeable connection is relatively evident today. However, some companies are lacking in this department, as they either overcomplicate or undersell their brand identity.
This is where the significance of communicative packaging design comes into play. Through packaging choices, brands can effortlessly connect and communicate with customers with an identifiable voice, message, and personality that triggers an expressive, authentic response.
Functionality Flaws: Focus on the User Experience
Most consumers have experienced the pain of receiving or purchasing an item and realizing how difficult it is to access the product within. Unfortunately, even a minuscule flaw in functional design can lead to a hard-to-open package that leaves customers in a wrap rage. Therefore, businesses must aim to streamline the unboxing experience to eliminate hassles or headaches.
Keep things simple and easy by being mindfully aware of the consumer experience from the very beginning of the design process. As you move along the packaging journey, consider testing out varying structural and material options with prototypes before selecting the final production design. Adequate sizing, shape, and space are vital to achieving perfect fit and form. The golden rule is to choose packaging structure and materials based on the final product, storage needs, and shipment process.
The Bottom Line: Building Positive Branding Consistency
In a tricky, competitive, or over-saturated market, the capability of being consistent in presentation and customer service means everything. Optimized brand consistency allows customers to identify your business and its purpose through design and packaging touchpoints while delivering your products and services profitably and efficiently.
For this reason, use every aspect of packaging to establish greater awareness, build trust, and create unique identifiers for your brand. Avoid damaging brand loyalty with the mentioned mistakes and inconsistencies. Without the right branding solutions, your business can potentially flounder and fail. Consider the advantage of partnering with an experienced contract manufacturer and co-packer company to properly market your business and present your products to your target audience.
Contract Packaging Services for Your Business
Golden West Packaging is here with the packaging design services needed to grow and expand your reach as a modern-day business. We offer perfect-fit strategic solutions for designing, assembling, and fulfilling packaging needs for your business model. Our dedicated team, specialty equipment, and extensive facilities are capable of handling a broad array of products and market segments.
Besides the convenience of co-packing and fulfillment, Golden West provides endless custom design options to keep your brand current, consistent, and compatible with the consumer market. Our team always aligns our efforts with yours to support your business goals. Request a quote for optimal packaging expertise—you can trust us for valuable solutions that strengthen trust in your brand.